Misaligned teeth are more than a cosmetic issue. They can also cause functional problems in your jaw and lead to oral health concerns.
If you are interested in orthodontics for yourself or your teenager, Dr. Gerald Lande in Carmel, IN, offers several treatment options.
Discover why patients from Zionsville and Indianapolis choose Lande Cosmetic, Implant and Family Dentistry for orthodontics.
A Straighter Smile Is a Healthier Smile
Discuss Your Options With Dr. Lande
Request a Consultation Today
Are you ready to finally straighten your smile? Or are you looking to set your child up with a healthy, aligned smile for a lifetime? Request an orthodontic consultation today with Dr. Gerald Lande of Lande Cosmetic, Implant and Family Dentistry.
Our practice welcomes patients of all ages from Carmel, Zionsville, Indianapolis, and surrounding areas. You can request a consultation right now by contacting us online or by calling our Carmel office.

5-Star Reviews of Our Practice
Love Dr. Lande and even though I moved to Evansville he is still my dentist! He is simply and absolutely the very best!
View on Facebook
Jerry is a great dentist. Flexible on scheduling, easy in and out, no pain and a competent staff. I am a big fan!
View on Google
See What Orthodontics Can Do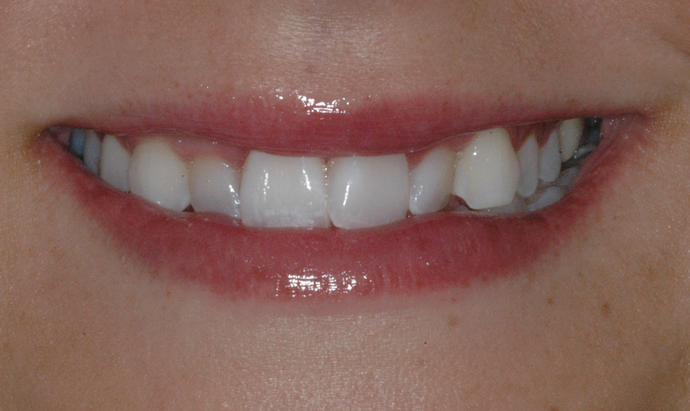 When you come into our Carmel dental office for an orthodontics appointment, our team will discuss the benefits of orthodontics for your unique case and if the solution is right for you. These are a few changes orthodontics can make:
Improved Aesthetics
Orthodontics can give you a smile you'll want to show off. If you currently feel self-conscious about any aspect of your smile, our orthodontic options can address it. Gaps in the smile, crooked teeth, and other cosmetic concerns can all be corrected.
Better Oral Health
Flossing can be difficult when teeth are crowded and brushing all areas of your teeth can be complicated if they're crooked. When you can't brush and floss properly, plaque builds up and leads to decay. Orthodontics can create a uniform smile that's easy to care for.
Better Function
A misaligned bite can make chewing difficult and lead to functional jaw problems over time from uneven pressure across the dental arch. Orthodontics can reposition your teeth to correct misalignment and allow for better overall function.
Experience and Expertise
Dr. Lande has worked in the dental industry since he was 16 years old. He started his dental practice in Carmel, IN, in 1984. Since then, he has developed a reputation for going above and beyond for his patients. He is skilled in many forms of dentistry, and he is as qualified to straighten your smile as any orthodontist.
State-of-the-Art Technology
Our Carmel office features the most modern dental technology. Orthodontic patients especially benefit from our cutting-edge imaging technology. Dr. Lande can use our scanner to capture 3D images of your teeth and jaw. He will examine these scans as he designs your orthodontic treatment plan, ensuring your teeth are moved with precision.
Comprehensive Dental Care
Dr. Lande is skilled in many forms of dentistry, including orthodontics, dental implant treatment, cosmetic dentistry, and more. By choosing a comprehensive practice like ours, you can receive care from a doctor who understands the complete picture of your dental health and who will continue to care for you long after your orthodontic treatment is complete.

Our Patient Reviews
Dr Lande has always been available when emergencies have arose. He and his staff have always pleasant and they all make going to the dentist a little easier.
View on Google
Dr. Lande is perhaps the best dentist that I've ever had. He is polite, considerate and has a natural ability to put anxious people at ease with his interpersonal skills. He is not only a consummate professional but I am fortunate enough to call him my friend.
View on Google
Compare Your Orthodontic Options
| | | | | |
| --- | --- | --- | --- | --- |
| | Braces | Invisalign | SureSmile | Six Month Smiles |
| Method | Brackets and wires | Clear aligners | Clear aligners | Brackets and wires |
| Appearance | Dark metals | Clear plastic | Clear plastic | Clear brackets and tooth-colored wires |
| Removable | No | Yes | Yes | No |
| Dietary restrictions | Yes | No | No | Yes |
| Average treatment time | 16 to 24 months | 12 to 18 months | 12 to 18 months | Six months |
| Results | Straight, healthy smile | Straight, healthy smile | Straight, healthy smile | Straight, healthy smile |
Find the Correct Orthodontic Solution
With Us During an Appointment
You don't have to determine the orthodontic option best suited to your needs on your own. At our Carmel office, Dr. Lande and our dental team can help figure out which solution will fit your goals, budget, and lifestyle. Having worked in the dental industry since he was 16 years old, Dr. Lande is confident he can guide you in the right direction. Request an appointment with our office to get started on your orthodontic journey.
Do I have to visit an orthodontist?
Orthodontists focus on the movement of teeth, but they are not the only dental professionals qualified to offer braces or Invisalign. An experienced dentist like Dr. Lande can also oversee orthodontic treatment. Seeing a dentist like Dr. Lande means you can explore other dental options for a straighter smile that an orthodontist may not offer, such as veneers. Skip the orthodontist and explore all your options with Dr. Lande.
When should my child start orthodontics?
Every child develops at a unique pace, so there is no specific age at which a child qualifies for orthodontics. In general, children should have their first orthodontic consultations once most of their adult teeth have appeared. As a family dentist, Dr. Lande can keep an eye on your child's dental development from a young age and recommend the right time to start considering braces or clear aligners.
Are retainers necessary after orthodontic treatment?
Orthodontists and dentists will always recommend using some kind of retainer after completing orthodontic treatment. Teeth are always on the move, so a removable or fixed retainer is necessary to ensure that your results last a lifetime. If you choose Invisalign or SureSmile, you are often able to use your last set of aligners as retainers.
Will dental insurance cover orthodontics?
Many dental insurance plans will partially cover orthodontics. When you visit our office for a consultation, we can help you review your plan to figure out what kind of coverage is available to you. We will always be upfront about the cost of care, so there should never be any unexpected financial surprises when you work with our team.
How long will treatment take?
How long your treatment takes will depend on the state of your bite and the orthodontic method you choose. Six Month Smiles can bring the front teeth into alignment in around six months, while a traditional braces treatment plan can take up to two years.

Patients Choose
Our Carmel Dental Practice
Great place for your dental needs !! Very pleased with their work!
View on Google